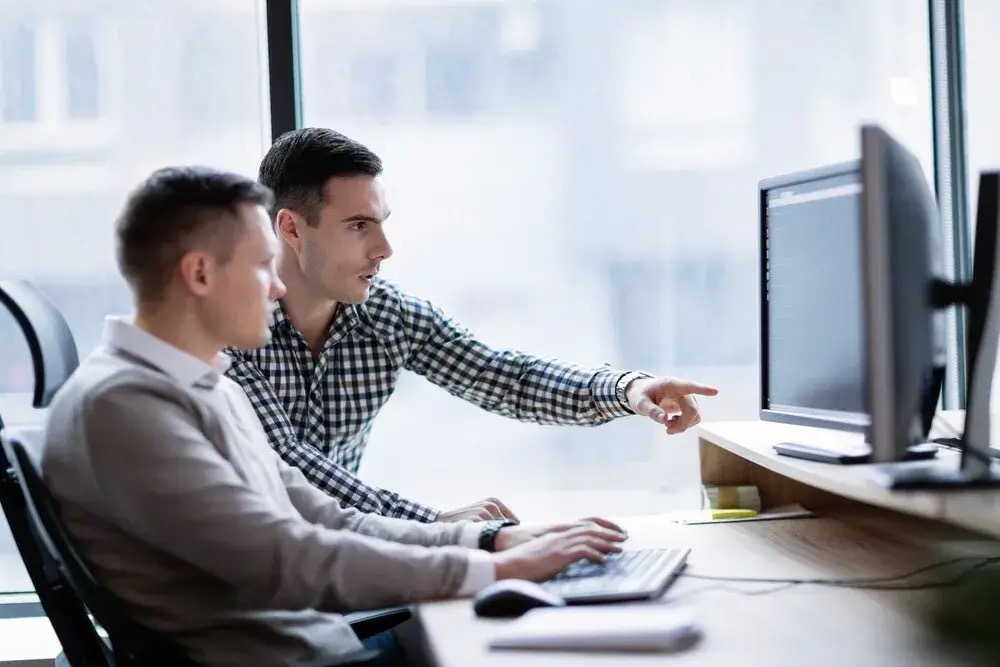 IT Services Company That Understands The Specialized Software Required For The Engineering Industry.
Engineering is a crucial part of our society because it provides solutions to the problems we are facing in our daily lives.  Engineers use their knowledge, skill and creativity to design, build and maintain systems, structures and technologies that improve our quality of life.  From providing clean water and electricity to developing life-saving medical devices, engineering makes a tangible impact on the world around us.
At CD Technology, our experience in working with engineering firms of all sizes and areas across East Tennessee, positions us as experts in the realm of information technology in the engineering field.  We understand the unique IT demands regarding safeguarding sensitive information is paramount.  We also recognize that not every firm is the same, and we tailor our services to align perfectly with your needs.
Common managed services for the engineering industry:
Networking and Infrastructure Management: We oversee the design, setup, and ongoing management of your network infrastructure. This includes managing routers, switches, firewalls, and other networking equipment to ensure optimal performance and security.
Hardware and Software Support: We provide support for both hardware and software components. We ensure that workstations, servers, and other computing devices are up to date, properly configured, and functioning smoothly.  We also assist with software installation, updates, and troubleshooting.
Data Security and Compliance: Given the sensitive nature of engineering data, we focus on data security and compliance. We implement robust cybersecurity measures to protect against threats like malware, ransomware, and data breaches.  We also help engineering firms adhere to industry-specific regulations and standards, such as ISO- 9001 or ISO 27001.
Remote Monitoring and Support: We employ remote monitoring tools to keep an eye on the health and performance of IT systems. This proactive approach allows us to detect and address issues before they disrupt operations.
Rapid Response: During normal business hours, CD Technology will start working on your problem within 20 minutes. We find that most problems can be handled remotely using our state-of-the-art software. If your problem calls for onsite work, our technicians will be at your doorstep within 4 working hours or less, ready to resolve any challenges or failures that require in-person assistance.
Let Us Help Your Engineering Firm Succeed with Professional Engineering IT Services
Our engineering IT managed services is designed to grow with your firm, providing the precise services you need now while preparing for future demands.  As your firm flourishes, so does our commitment to deliver top-tier support.
Get in touch with us today at 865-909-7606 to learn more about what CD Technology can offer as your Managed Engineering IT Services provider.  For your convenience, you may schedule a 10-minute FREE Discovery Call on your schedule by clicking the below button.
Not ready to schedule a discovery call? We have created the 7 Top Reasons Engineering firms like yours choose CD Technology to handle their managed IT services.