Managed IT Services for Knoxville, Sevierville, Maryville and Surrounding Counties Businesses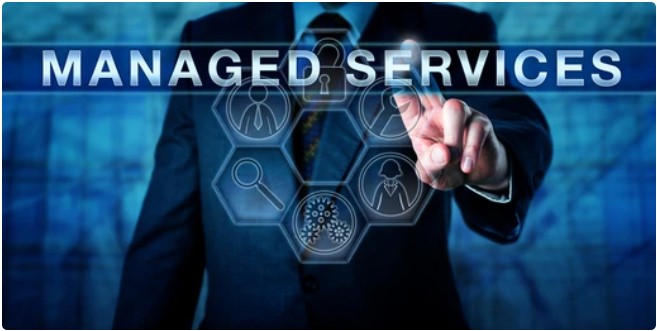 What Are Managed IT Services?
Managed IT Services for Knoxville, Sevierville, Maryville and surrounding counties means outsourcing your IT department to a third-party Managed Services Provider, commonly known as an MSP. Small and mid-size businesses choose to outsource part or all of their IT to save on IT costs and to be completely confident that their network is 100% secured and properly backed up.
With our managed IT services for Knoxville, Sevierville, Maryville and surrounding counties, you'll get 24/7 live help desk support, excellent advice you can trust, ongoing proactive support, next-level cybersecurity, and technology that runs smoothly WITHOUT complexity or excuses. Managed IT services is the secret to how small and mid-sized businesses make technology EASY, productive and affordable.
Click a service from the list below to learn more:
Who Is Managed IT Services For?
Does your company experience one or more of the following criteria:
You operate a computer network with valuable company data.
You have experienced a data breach at one time.
You rely on technology to run your business profitably
You store personally identifiable employee/client information.
You are a small to medium sized business in Knoxville, Sevierville, Maryville and surrounding counties.
If you answered yes to just one of these, then you are a fit for managed IT services. Some small to medium sized businesses are tempted to think "that won't happen to us, we're just a small company. Who'd want to attack us?" That is what they want you to think. Because you're not too small to get hacked. You are just too small to make the news!
Small to medium sized businesses are the target for 43% of cyberattacks and over 60% of those typically go out of business within six months after the attack.
When you sign up with our managed services, here are some of the substantial benefits:
Tailored Packages – We know that every businesses' needs are completely different from the next, so we offer 100% custom packages for any business size or budget.
Predictable costs 24/7 – CD Technology doesn't charge you more when your network is down or a server fails. Our flat-rate fee covers all of that whenever you need it done.
Ramped up productivity – Never stress again about network failures, as our managed services include round-the-clock monitoring of your computers and network to help prevent problems before they happen.
We are always available – Part of what makes our managed services so exceptional is that we are always available, regardless of time or holiday.
You can rest easy when you put your IT support needs in CD Technology hands. Contact us today for more information. Schedule a 10 minute Discovery Call today.