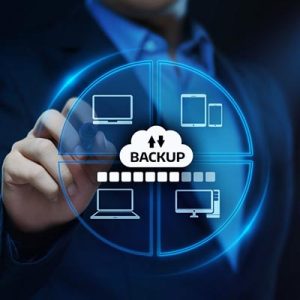 Secure, Simple, and Reliable
In today's digital age, data is the lifeblood of any organization. The loss of critical data can be catastrophic, affecting your operations, customer relationships, and bottom line. That's why safeguarding your data is not just an option but a necessity.
Daily Cloud Backup with 30-Day Retention
We understand the importance of consistent and reliable data backups. Our Data Backup Solutions offer automated daily backups of your essential files and databases directly to the cloud. We provide a 30-day retention policy, allowing you to access previous versions of your data within a month's time. This means you can easily recover your files to any point within the last 30 days, giving you both flexibility and peace of mind.
Ransomware-Proof Your Data
What sets our service apart is our commitment to security. Our backup architecture is designed to be ransomware-proof. In the event that your local systems are compromised, you can be confident that your cloud-stored backups are secure and untouched. This level of protection ensures that your data is not just backed up but is also resilient against unauthorized access and encryption attacks.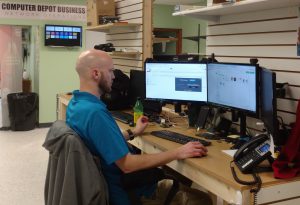 Rapid Recovery
Time is of the essence when it comes to data loss. Our Data Backup Solutions are engineered for rapid recovery. In the unfortunate event of data loss or system failure, your files can be quickly and easily restored to ensure minimal downtime. Our intuitive interface and expert support team make the recovery process as smooth as possible, allowing you to focus on what matters most—running your business.
Key Features:
Automated daily backups
30-day data retention
Ransomware-proof architecture
Rapid recovery options
Don't leave your data to chance. Invest in a solution that offers security, reliability, and quick recovery. Choose our Data Backup Solutions for complete peace of mind.
"93% of companies who lost their data for 10 days or more filed for bankruptcy within 1 year of the disaster."
(Source: National Archives & Records Administration in Washington,)
Stop Gambling With Your Business
Small and medium-sized businesses create and rely on more data than ever.  Hardware and software can easily be replaced, but a company's data cannot!  The risk of losing data is higher than ever.  With our industry-leading data backup and recovery for Tennessee, you'll be completely confident your business is ready for any natural disaster or IT failure.  Don't waste any more time worrying if your data is doomed and implement a reliable backup and data recovery solution that gives you the confidence to do business fearlessly.